Staff
JAY
PETERSON
Co-Owner/Director
Dance
Mr. Jay has been dancing since age 9. He directs the Competition Dance Team, which consistently receives top honors and high-point awards. He works with numerous high school and collegiate dance teams across the state, which are regularly recognized for their precise execution and innovative choreography. Mr. Jay and his wife, Marianne, are the proud parents of their sons, Drake and Isaac. This season will mark his 20th year with the Superstars.
DAWN
REED
Co-Owner/Director
Baton
Ms. Dawn has been twirling since the age of 6 and is the director of the Competition Baton Team. She competed at the state, regional, and national level in solo, strut, two-baton, three-baton, show twirl and team events, receiving many awards. She also twirled with the University of Northern Iowa where she was the marching band's feature twirler for 4 years. Ms. Dawn is a 5th grade teacher at Hillside Elementary.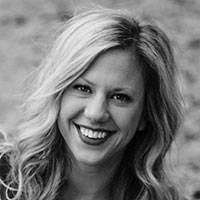 KENZIE
HASKIN
Dance
Ms. Kenzie started dancing at the Norwalk Superstars when she was 6 years old. She took a variety of classes and was a member of the Competition Dance Team. She graduated from Iowa State University with a degree in Elementary Education, and currently teaches 1st grade in West Des Moines. Ms. Kenzie is excited to combine her love of kids and dance this year as our Tuesday night Pre-K teacher.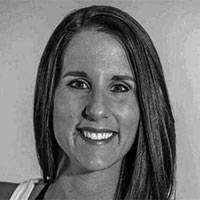 JAMIE
HUINKER
Dance
Ms. Jamie started her dancing career at the age of 3 at her mother's studio. After college, she moved back home and taught at the family studio, and for 8 years, she directed her family's satellite studio in Harlan, with much success. When her family moved to the Des Moines area, it gave her the opportunity to teach for the Superstars. She also teaches fitness classes and is currently a Master Trainer for Beachbody Live. Jamie and her husband Ryan have an 8-year-old daughter, Dawson, and a 4-year-old son, Cole.
KELSEY
NICKEL
Dance
Ms. Kelsey grew up taking baton and dance lessons at the Superstars, and was a member of both Competition Teams. Ms. Kelsey attended the University of Northern Iowa, where she graduated with a degree in Elementary Education. She currently teaches in the Martensdale-St. Marys School District. Ms. Kelsey teaches our Thursday dance classes, and team teaches on Tuesday with Ms. Ashley.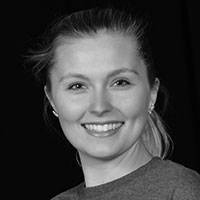 ANNIE
RESER-MOOREHEAD
Ballet/Pointe
Ms. Annie teaches our Thursday ballet and pointe classes. Annie been dancing for more than twenty years. She holds Vocal Performance degrees from Simpson College and Stephen F. Austin State University, and also studied at the University of Oregon. She has performed in several ballets in the Des Moines area and studied under guest artists with Iowa Dance Theater, Iowa State University, the Kansas City Ballet School, and performed as a guest artist with Flex Performance Group in Oregon.
TAIA
VEREN
Tumbling/Cheer
Ms. Taia teaches our cheer and tumbling classes. She grew up taking dance and gymnastics lessons from the age of three, and was a cheerleader in high school. Ms. Taia has held state and national championship power tumbling and trampoline titles and loves performing. She currently attends Simpson College studying Public Relations, and will continue her role as captain of the Simpson College Dance Team going into her senior year this coming fall.
ASHLEY
WICKER
Dance
Ms. Ashley is a graduate of Simpson College and has been teaching at Superstars for eight years. She teaches our Tuesday dance classes with Ms. Kelsey, as well as all of our hip hop classes, and is the coach of our Competition Hip Hop Teams. When she's not teaching dance, Ms. Ashley works in the operating room, putting her Biology degree to good use.
DENISE
WOOD
Baton
Ms. Denise grew up twirling with the Superstars and went on to become the featured twirler at Iowa State University. Denise is the Assistant Director for the Competition Baton Team and she & her husband Tom are parents to two Superstars - Grace & Maggie.